About Us
Thank you for visiting our website!

Nebraska 66 is the name of a music recording project launched by veteran father and son music duo Phil and Mark Brey (rhymes with RYE). The goal of their project is to record and market Phil's considerable catalog of songs and to make them accessible to family and friends.
Recorded and mixed by Mark in his recording studio, father and son strive to render the original compositions into highly listenable recordings, steadfast to traditional Country and Americana music roots. In forging their special sound, they also incorporate rock, blues, folk and other influences. The exceptional blending of styles and instrumentation has produced their own special sound, surprisingly refreshing in its originality, versatility and depth; and always with an infectious beat.
For some years, they performed in various venues ranging from biker bars and other clubs to more sedate senior centers and church services. Time and distance prevent them from playing together now but, as is often the case, when one door closes another opens. Thanks for journeying through this new door with them and out onto the open musical highway ahead!
Phil Brey - composer, singer and guitarist
Phil Brey always had a knack for dreaming up witty lyrics and setting them to his own catchy melodies. Over time, he assembled a rather impressive catalog of well-crafted works covering an array of subjects. These range from such standard fare as soured romances, homesickness, and the lure of the open road to other topics including prairie windmills, backpacking, and steam locomotives, to name just a few.
However, his songs, although holding great potential, languished in obscure desk drawers on yellowed notebooks, never to be heard in a modern recording studio or on a streaming platform. His songs seemed fated to exist solely as cryptic notes on timeworn paper, ultimately to disappear into the past.  
Fortunately, aware of this rich motherlode of original compositions, Phil and his son Mark resolved to preserve his songs for family and friends and to make them more widely available to others who had not yet been privileged to hear them. It was also a lifelong dream to market the songs to possibly achieve some measure of commercial success.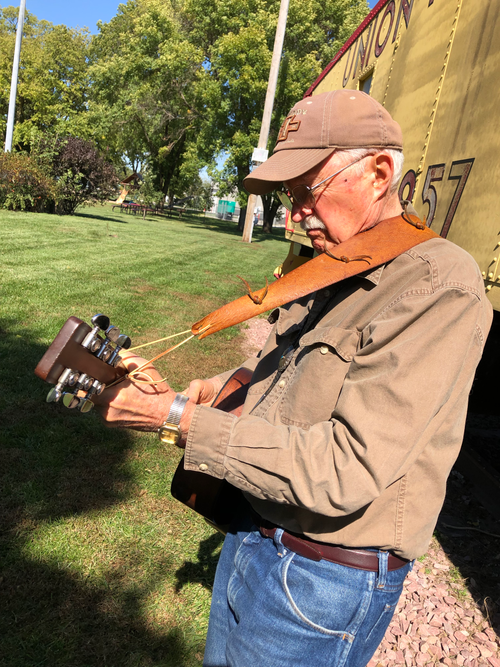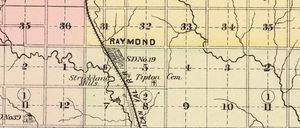 Early Influences
The small town of Raymond, Nebraska was fertile ground for a budding songwriter, providing many colorful and adventure-filled experiences that later manifested themselves in Phil's songs. Living with the fields, woods and sloughs of Oak Creek Valley just beyond his front door, he experienced no shortage of boyhood adventures from which to draw upon in composing his songs. And all this before he even started hoboing on freight trains! 
Music-wise, he had piano and trumpet lessons as a boy but was drawn to guitar at age 13 along with singing. He soon was playing in local taverns, one room school houses and other spots in the Raymond locale. After graduating from high school, he played in several jazz combos while holding various day jobs including bridge construction work and building freight cars for the Chicago Burlington and Quincy railroad. 
For a time, he was a real life hobo, hopping freight trains that took him west to San Francisco after a stint working at a hotel in the Colorado Rockies. 
Later, he served in the army in Germany, where he met his wife Anna. Returning to the states, he resumed playing in various combos while learning a printer's trade. In 1969, he and the family moved to Washington D.C. where he worked at the Government Printing Office until his retirement in 1993. He and Anna then returned to Nebraska where they now live in Lincoln.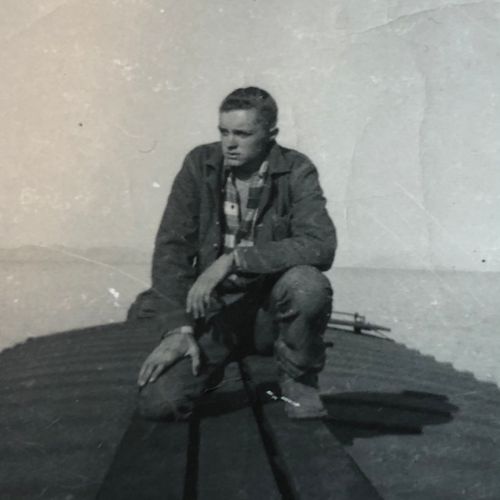 Mark Brey - guitarist and producer
Originally schooled in the trumpet while in elementary school, Mark Brey made a serious conversion to guitar at age fifteen, initially learning country blues "alternating bass" fingerpicking from his father. Smitten with the instrument, he began learning other styles, primarily by copying jazz and rock licks from records and the radio along with formal study. He was soon playing in a church group and doing gigs with a band he and a friend formed playing pool parties, church youth groups, community events, and other functions. He continued playing lead guitar in local bands in college, including gigs as a duo with his father.
In recent years, Mark discovered the joys and challenges of recording and producing music in his recording studio, affectionately dubbed "Cloverlick Records". Needless to say, he records all the guitar tracks on the Nebraska 66 mixes employing both acoustic and electric instruments that display an array of styles and techniques. 
Born in Lincoln, Mark makes regular trips to Nebraska to visit his parents. He resides with his wife Elisa in Falls Church, Virginia.
What's in a Name